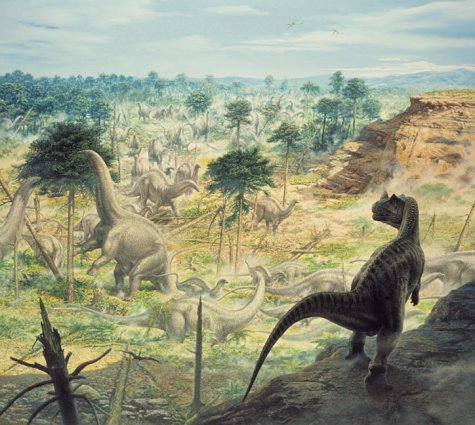 Why did God create and then kill off the dinosaurs to make petroleum if he didn't want us to burn it up? It doesn't make any sense.
Panel Sees Centuries of Warming Due to Humans
By ELISABETH ROSENTHAL and ANDREW C. REVKIN
PARIS, Feb. 2 —The world is already committed to centuries of warming, shifting weather patterns and rising seas from the atmospheric buildup of gases that trap heat, but the warming can be substantially blunted by prompt action, an international network of climate experts said today.

The report released here represented the fourth assessment since 1990 by the group, the Intergovernmental Panel on Climate Change of the United Nations, of the causes and consequences of climate change. But for the first time the group asserted with near certainty — more than 90 percent confidence — that carbon dioxide and other heat-trapping greenhouse gases were the main drivers of warming since 1950.

In its last report, in 2001, the panel, consisting of hundreds of scientists and reviewers, put the confidence level at between 66 and 90 percent. Both reports are online at www.ipcc.ch.